With our "Have you met" feature, you can receive even more potential partners! This feature can be found by clicking on the "Have you met..." button on the overview page.
Unlike your regular partner suggestions, who we introduce to you as a result of our matching process and your search criteria, the "Have you met" matches are members who missed out on being added to your partner suggestion list because they didn't meet at least one of your search criteria.  
Let's think of it this way: Have you met... John? He does live outside your requested search radius but, who knows? He may be Mr. Right! Have you met... Anne? She does appear to be 2 years younger than your requested age range, but who knows? She could be the woman of your dreams!
The "Have you met" feature relies on spur-of-the-moment, instinctual decision-making! In order to proceed to the next "Have you met" profile, you will have to either initiate contact with the match, or discard the profile and continue to the next one.
By sending a text message or the 5 questions, the match will be added to your regular Partner Suggestion list. Should you decide to discard the profile, this match will be deleted.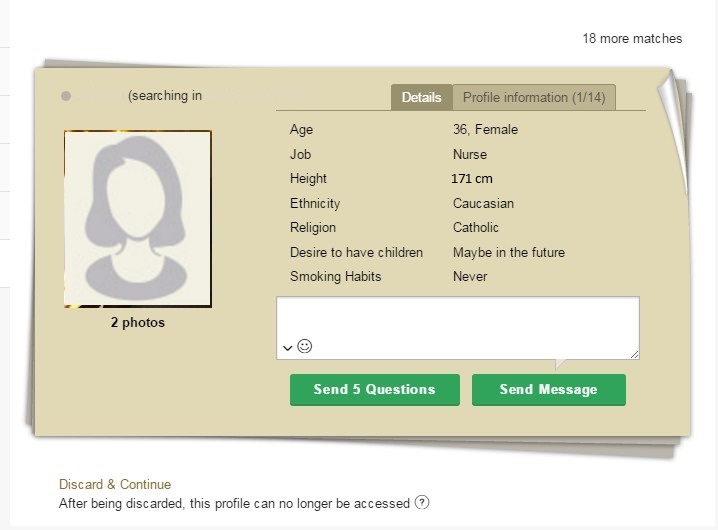 In order for us to provide you with up to 20 new "Have you met" profiles each day, you need to either contact or discard each profile until the list is empty. The next day you should receive a new list of profile suggestions.
The usual selection of psychologically compatible matches, based on the results of your personality test, is maintained.