Our matchmaking process uses the results of your personality test combined with your search criteria to find you highly compatible matches.
Here are a few things you may need to check.
Is your matching status active ?
You can see this on your profile homepage under the summary of your search criteria.

If your matching status is Inactive, you will not be part of our matchmaking pool, and you will therefore neither be offered to other compatible members nor receive new matches. Simply click on "Inactive" to reach the page where you can modify this setting. Select the 1st option "I want to receive partner suggestions." and click "Save". Once the change is effective, you will see the following: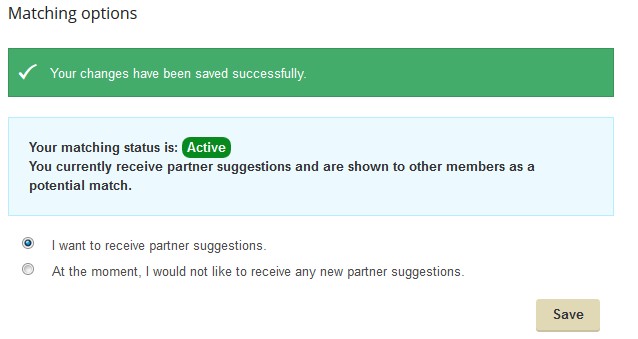 You will also see it on your homepage :

Is your search maybe too narrow?
If you have restricted too many criteria, there may be limited members available that match all of them. Categories with restrictions have a little exclamation mark next to them.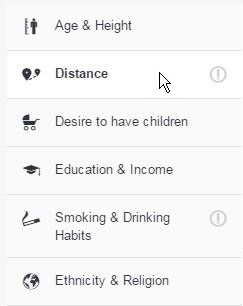 Within the category, you will identify it immediately with the blue background and the warning message attached.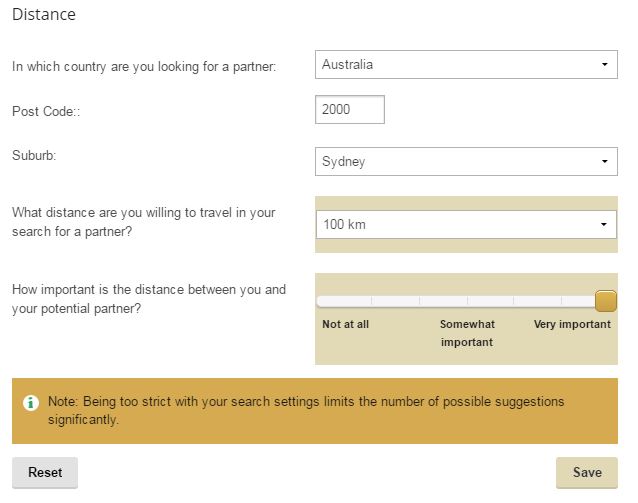 In this case, consider slightly expanding your search criteria in less important areas (for instance height or distance). When you change your search criteria, we will recalculate your partner suggestions.
This may take up to one day; please be patient while we find you new matches.